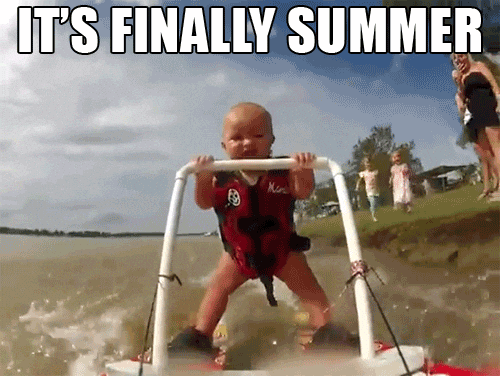 It's officially summer! As the world is slowly reopening, it's the perfect time to update a few summer staples. We've compiled a list of amazing summer finds from small businesses based in the Bay Area.
If you're not near any of these stores, use this list as inspiration and find a local store near you using CloseBuy!
(Never miss an opportunity to shop small! Download the CloseBuy browser extension and find amazing independent retailers as you shop online. Check out our tutorial and download here.)


Summer Sandals
Show off your summer pedicure with these cute boho sandals. These sandals will withstand even the longest of days, made with thick leather. These sandals are handmade in Greece, but lucky for us, we can grab them at FreeWheeling in San Francisco! This North Beach boutique specializes in handmade items from around the globe. They've got boho and retro styles galore!
SHOP Handmade Women Sandals in Boho Style, $55, available at Freewheeling
Clothes to Keep Cool In
We all know the summer weather in San Francisco can be...temperamental. This pantsuit is the perfect solution, something you can lounge around in when it's hot, or layer a cozy cardigan on when it's chilly. Anomie focuses on bringing a selection of clothing, accessories, home goods, and beauty items from independent and emerging brands and artists. You'll always be sure to find amazing and unique items here!
SHOP Tie Pantsuit, $286, available at Anomie
Summer Cooking
If you're looking to entertain this summer, the Brown Sugar Kitchen cookbook should be your go-to. You can now recreate one of Oakland's most popular restaurant's recipes right at home, recipes that will be sure to impress any dinner guest! Grab the book, and other goodies at Pelago, in Oakland.
SHOP Brown Sugar Kitchen Cookbook, $29.95, available at Pelago
Backyard Party Ready
You can't entertain in the summer without the appropriate outdoor summer drinkware! Island Inspired, in San Jose, gives off all the tropical summer vibes! The ever-changing inventory includes items from Hawaii, Indonesia, Caribbean, Philippines, and other exotic tropical locations. Most items are handmade by global artisans. These palm tree tumblers are perfect for summer patio entertaining.
SHOP Palm Breeze Tumblers, $25.99, available at Island Inspired
Ready for Any Outdoor Event
No summer would be complete without at least one picnic. Get comfy in the outdoors with this outdoor portable lounge cushion. No more sitting on rocks or soggy grass, you'll be comfortable at any outdoor event with this cushion! Acacia, located in the Mission District of San Francisco, strives to support ethical and sustainable products, so you can feel good supporting this gem!
SHOP Snow Peak Lounge Cushion, $60, available at Acacia
Picnic Prepared
Be the most prepared at the picnic with a multi use pocket knife! You'll be the go-to friend for opening wine, slicing cheese, and everything in between with this picnic knife from The Perish Trust. The Perish Trust, based in NOPA district of San Francisco, is a modern day general store that boasts a mix of home goods and unique handmade items. You'll find everything you need for your home, kitchen, bath, and more here!
SHOP Folding Picnic Knife, $60, available at The Perish Trust
Sun Safe
What better way to cap off our summer list than with good old fashioned sunglasses. These boho sunglasses are a chic way to protect your eyes this summer. Therapy Stores, with several locations around California, has been around since the mid '90s. Here, you'll find clothing, accessories, wellness items, and even something for your pets!
SHOP BoHo Sunglasses, $25, available at Therapy Stores
Armed with these summer staples, you're ready to take on any event summer has to offer!
At CloseBuy, we aim to help you discover amazing small businesses. If there's a small business you're dying to tell the world about, join our Facebook group and share the businesses you love supporting!
And while you're at it, sign our Save Small Businesses pledge and let the world know you are a Small Business Champion!
Find us on social media
Facebook, Instagram, Twitter, Pinterest, LinkedIn